upcoming event:
MIDSUMMER SCREAM - July 31, 2022 / William O. Tyler will be a part of the We ARE the Weirdos, Mister panel discussion along with a line-up of other notable guests. Visit midsummerscream.org for more information and to purchase tickets.
FERAL AND THE GHOST SKATER: STRAY BULLET #1
The first issue of Dave Davenport's new Feral and the Ghost Skater series, and also the very first Tannis Comix publication, debuted at Q Con during Pride. Now you can get your copy right here in our shop!
Doug meets a new guy and gets to know him a lot better.
Feral is on the LOOSE and the Ghost Skater must catch him before its too late!
All this, plus find out who is the wolf-boy!
YELLOW IS THE WARMEST COLOR
This wet hot queer erotic comic anthology features new stories and art by Drub, Ed Luce, Jennifer Camper, Diego Gomez, Dorian Katz, Carlo Quispe, Paolo Massagli, Sean Platter, Annmariz Milagros, Sonya Saturday, Justin Hall and our very own Dave Davenport and William O. Tyler!
And it all focuses on that warm yellow liquid...
Now available from Trash Panda Fun Zone.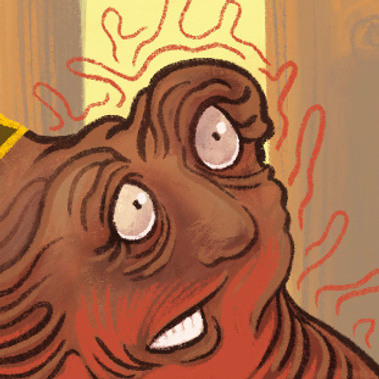 ANXIOUS AX: STRESS FRACTURE
The Anxious Ax story Stress Fracture is currently running on William O. Tyler's Patreon. Will Ax be able to jog his way out of an anxiety attack? Read along to find out.
Also catch the Anxious Ax story You're in Trouble in the Yellow is the Warmest Color anthology now available from Trash Panda Fun Zone.