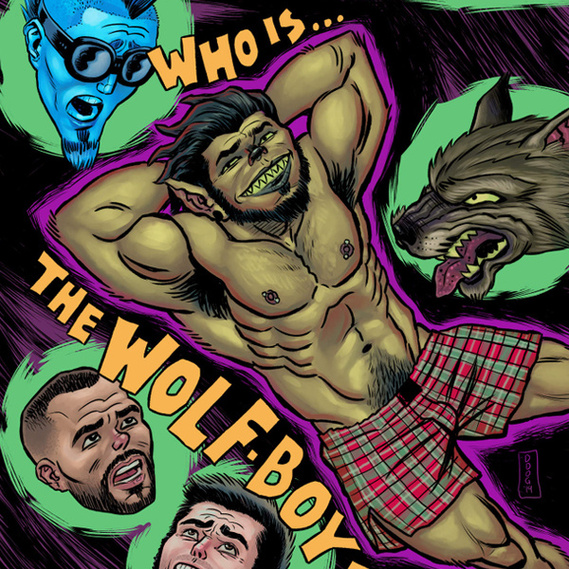 Feral and the Ghost Skater follows the adventures of Feral (a horny werewolf), Mitch (the ghost skater) and Doug (just a normal guy) who share a mysterious and carnal connection unlike any other.
Stories featuring Feral, Mitch and Doug first appeared in Hard to Swallow comics from Marginalized Publications and have become fan favorites among Dave Davenport's creations. These characters have since spun off into their own books, showcasing their horny interactions in the city as well as in other mysterious realms. In 2015, Feral and the Ghost Skater won Dave Davenport the Prism Comics Queer Press Grant.
The new series, Stray Bullet, reaches into the depths of these characters in ferocious, and sexy, new ways.